Trump Pussifier
Right after Donald Trump's election in Nov. 2016, I made a Chrome extension inspired by his outrageous quote:
"Grab 'em by the pussy."
Trump Pussifier is for those who are sick of seeing his name on the internet. Any time Trump is detected, it turns him into a pussy.
Try it here.
Year: 2016
Client: Personal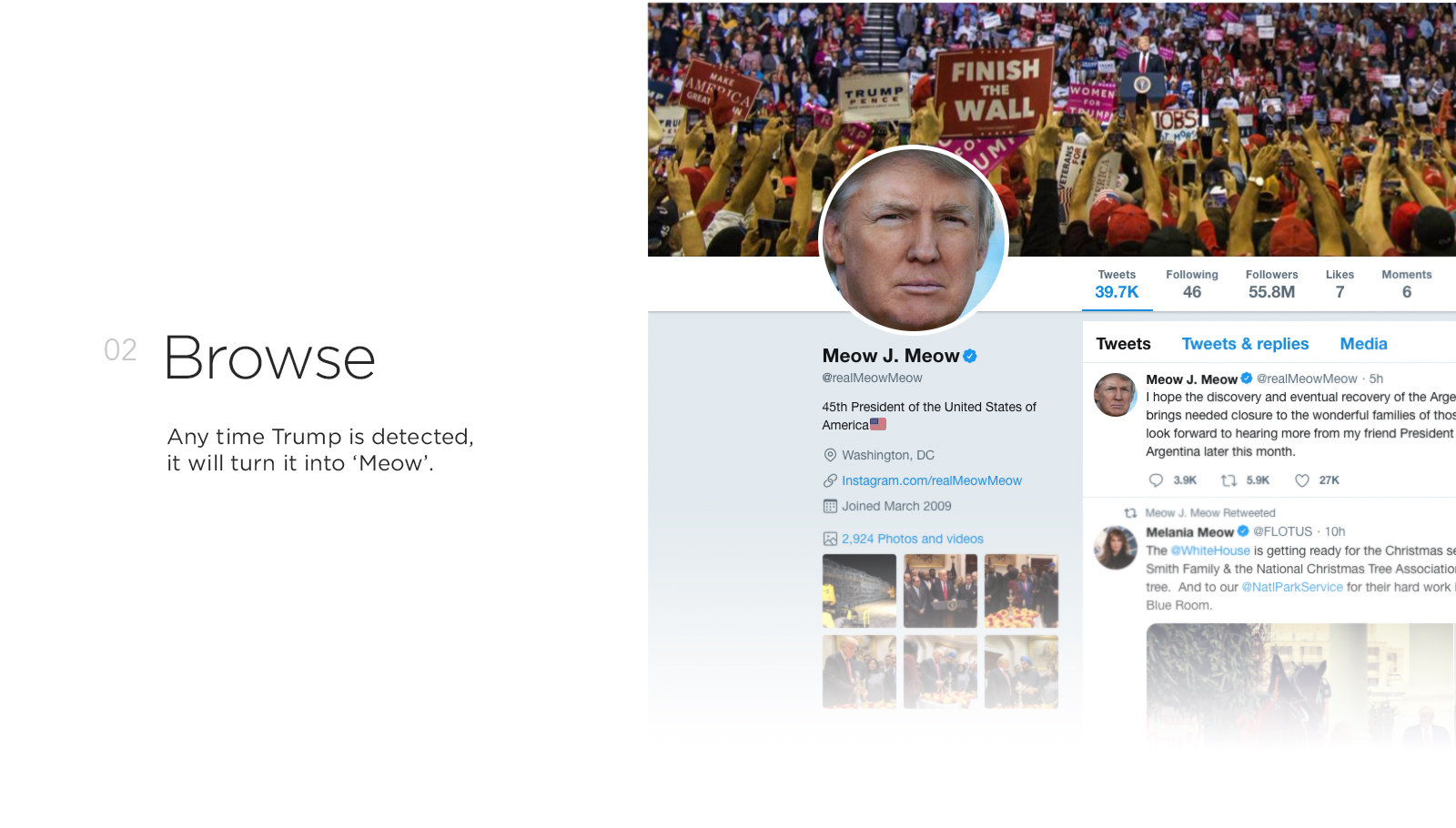 ---